News
MASTODONT - Age of the giants
Our park finally have new tenants and we will have the opportunity to learn more about these gigantic prehistoric animals. How long could a mammoth's tusks grow? What kind of animal was the smilodon? Which animal's skeleton was initially mistaken for a dragon? And how big was the Irish elk?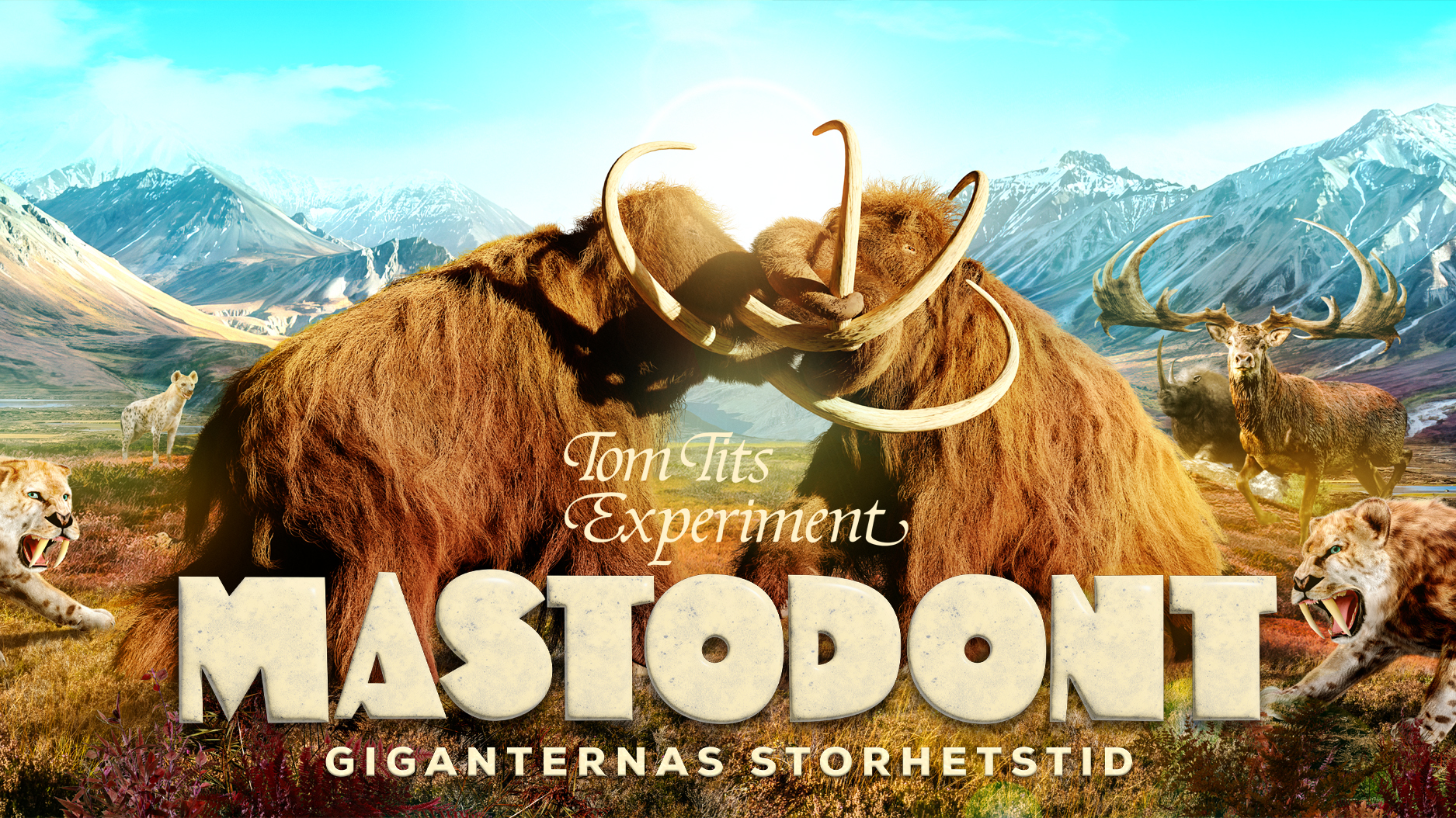 New - Park Pass
We have news for all who love our park! Discover new paths through the labyrinth or reach new heights on the yoyo. If you love our park, this pass is for you!
The Park Pass is valid during the park season, 30 april – 2 october. The Park Pass grants you access to all exhibitions at Tom Tits Experiment. The Pass is available for purchase at reception throughout the entire season. The dates and price for the Pass are the same, regardless of when you purchase your Pass. The Pass is personal to you.   
One price for all ages: 365 kr
Free entry for all refugees
The ongoing situation around the world affects us all and there are many of us who wants to help. We at Tom Tits want to be able to offer a place for families to have a fun time together.
Therefore, we have decided for now to give all refugees free entry. As an entrance ticket, LMA cards from the Swedish Migration Agency apply. Due to the current war in Ukraine, a Ukrainian passport also applies for free entry. The offer is valid every day.
Tom Tits Experiment is Swedens biggest Science center. We have four floors and a park with experiments that children, teenagers and adults can enjoy. The experiments tempt us into learning a little bit more about technology, physics, maths, geography, biology, how people work, illusions, and much, much more. You get the chance to use all senses, and many of the experiments you experience quite simply with your full body, by twisting, jumping or bouncing.
Tom Tits Experiment – for the very youngest
"Science and technology have no age limits! Children are born researchers; in their early years, children conduct thousands of experiments in order to understand their bodies and surroundings." Tiffany Alnefelt, educator and programme developer at Tom Tits Experiment.
It is therefore excellent news that we have received a grant to continue our work on the project BabySTEM: The Joy of Discovery for the Very Youngest.
During 2022, we will be inviting parents and their children up to two years of age to themed meetings at Tom Tits. Parents will gain knowledge and inspiration so that they can explore science with their children in everyday life.
The project, which has been made possible by funding from Skandia's Ideas for Life foundation, is being conducted with parent groups in Södertälje.
Experiment at home with us!
Tips on fun home experiments
On our Instagram you will find a bunch of exciting experiments that you can easily try at home in the kitchen. For example, we show how to put out a candle using vacuum, and we find out if snow melts at different speed depending on how hard it's packed. You can also make meringues from chickpea spade or create unique soap bubble artwork. Educational and exciting for the whole family!
The materials we use in the experiments are things that usually can be found at home. Remember to always be accompanied by an adult when experimenting with candlelight. Good luck!