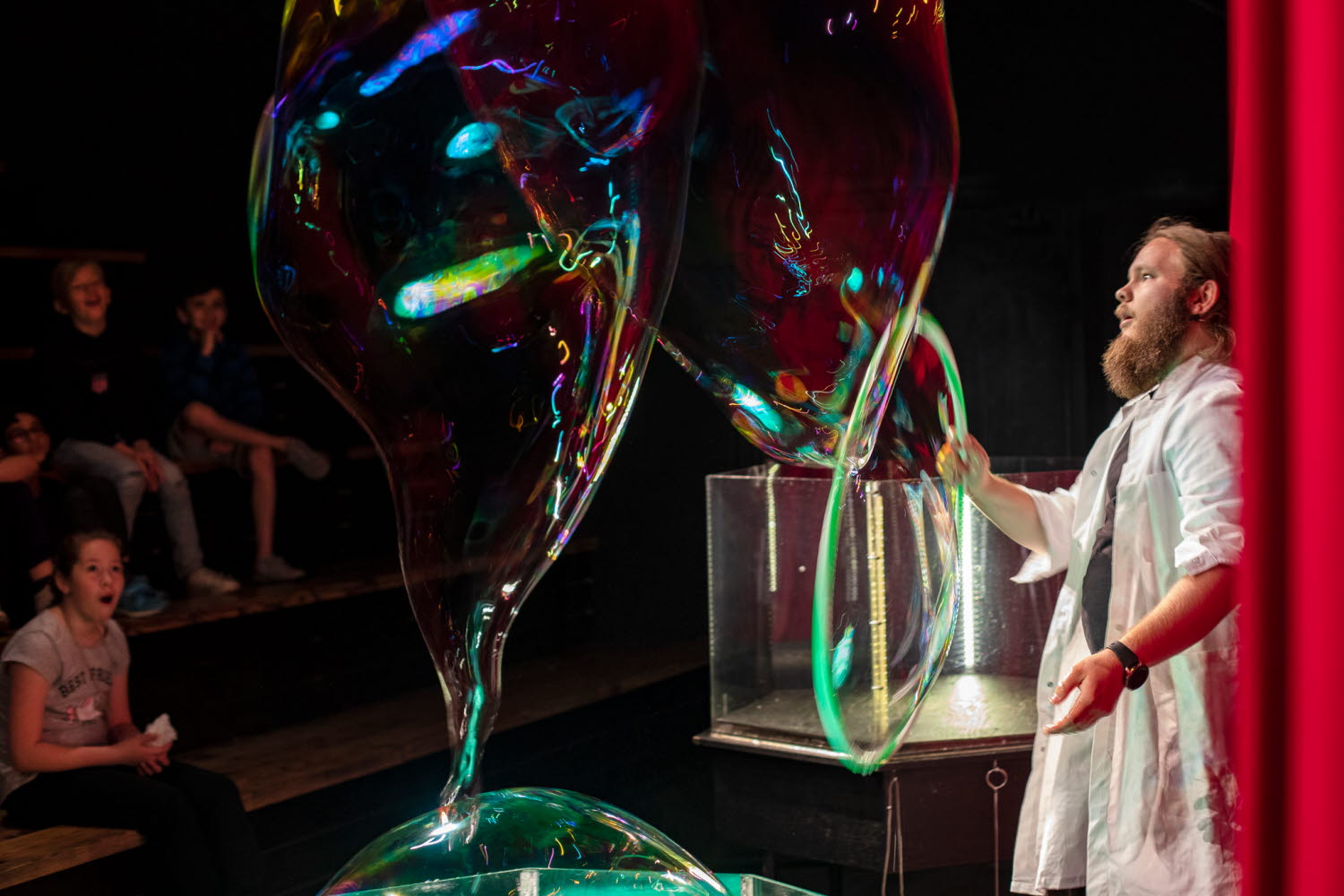 Soap bubble show
Please note: Due to the general guidelines from the Public Health Agency of Sweden, Tom Tits Experiment will be temporarily closed 2-19 November. More information can be found here.
A visit to Tom Tit isn't complete without seeing our amazing soap bubble show! The show is included in the price, but the tickets are limited and need to be pre-booked. The show runs during the autumn holiday and the winter holiday.
Welcome to the magical world of soap bubbles! Here, we look at large bubbles, small bubbles, round bubbles, oblong bubbles, heavy bubbles – quite simply, all the different bubbles you can imagine! With the help of soap bubbles, we investigate a couple of different scientific phenomena. We investigate what actually makes a bubble a bubble, and we test making bubbles with different geometrical shapes.
Pre-book your ticket
During the autumn holiday and the winter holiday, the soap bubble show runs several times per day. Keep in mind that you have to book your ticket before you arrive. You need to book tickets for everyone in your party, including children aged 0-2 years old. We allow a maximum of 50 people per show. Strollers are not allowed in the showroom and children under the age of 12 must be accompanied by an adult.
The soap bubble ticket does not cost extra, but is only to ensure that the show is safe for both visitors and staff. Show your digital ticket to our host when you enter the showroom.