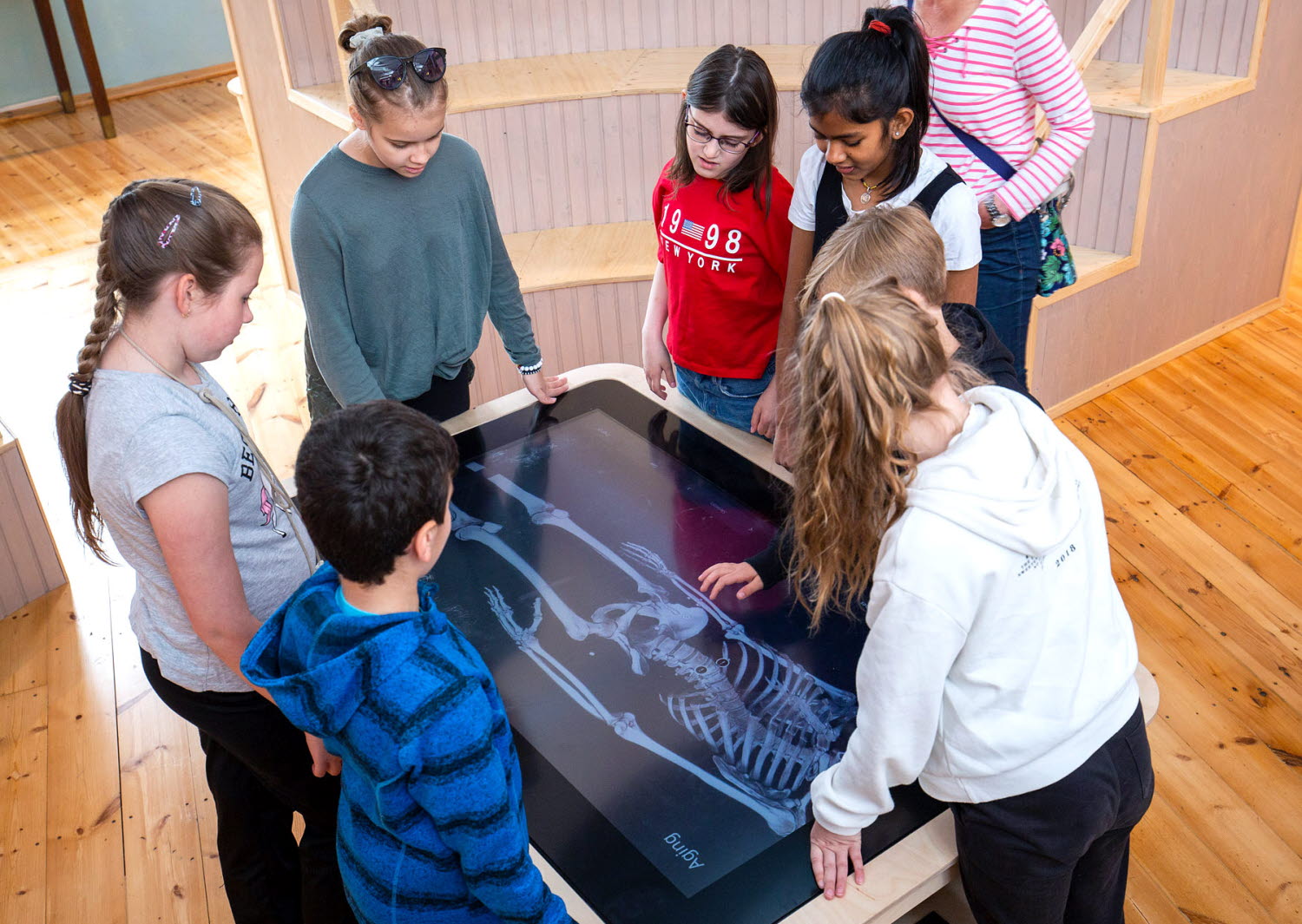 Autopsy
Let's do a virtual autopsy! On our visualisation screen, you can study what the body looks like on the inside of humans and animals.
The visualisation screen in the anatomical theatre is intended to show how the old-fashioned way of examining bodies and organs for educational purposes can be supplemented with new methods. The table enables you to do a virtual examination of three-dimensional human bodies and animal bodies.
With the help of the large touchscreen, you can twist and turn the body, cut it, zoom in and out, peel off layers, and so on, using simple finger movements. The bodies have been scanned and the images come from magnetic resonance and computer tomography examinations of real bodies.
The method is used in medical education for both doctors and veterinaries.