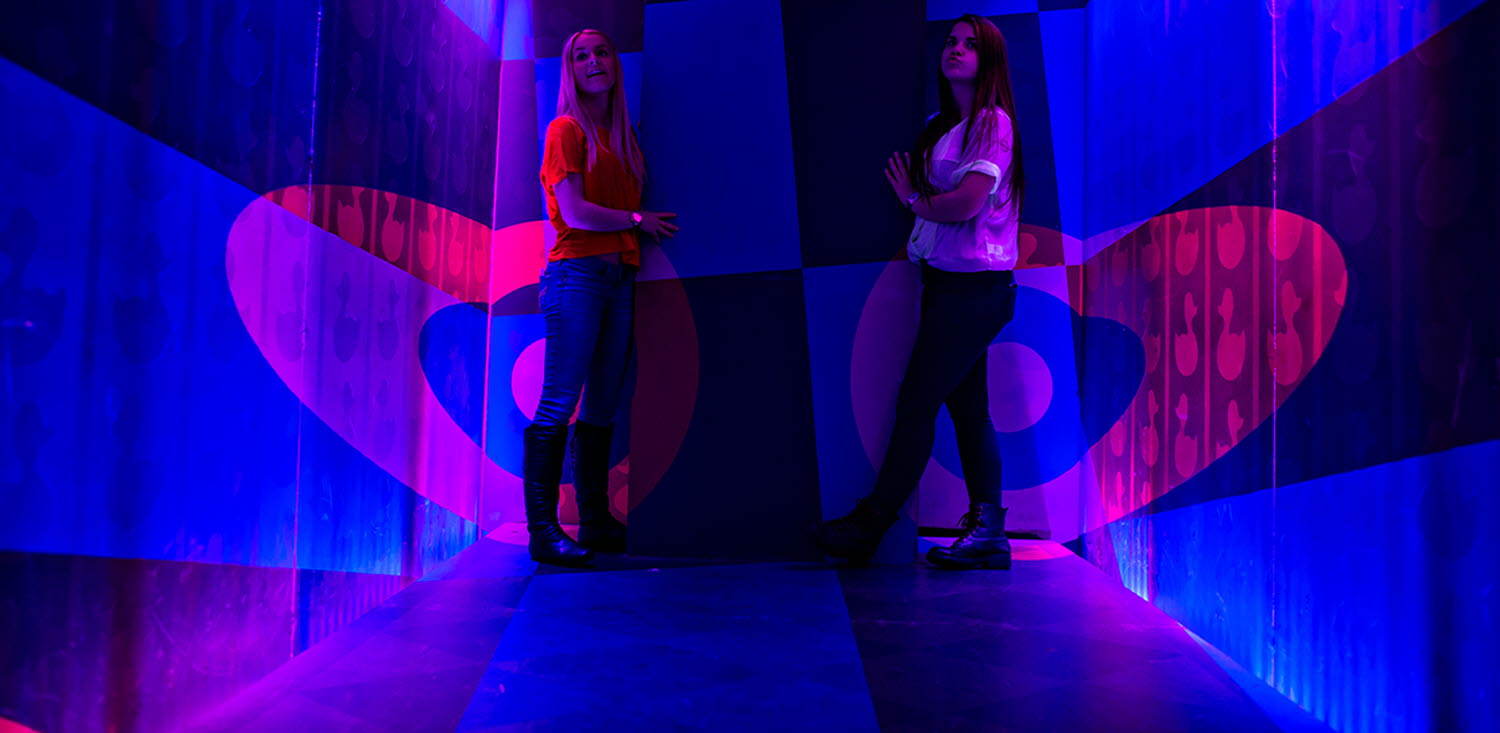 Explore
Science and technology are fun if someone explains them in the right way. Only when you get to test something for real can you understand it, and then the knowledge you've gained remains with you.
Shows
Every day we offer soap bubble shows and pop-up science shows for our visitors. Learn more about the shapes and colour of a bubble and other science phenomenon in our pop-up science shows.
Makerspace
We leave the building blocks in your hands. Build new from old material. This is where science and art go hand-in-hand. In Makerspace, everyone has fun.
Experiment
It´s when you´re having fun that you learn things; to experiment is to try doing things yourself. That´s exactly what you do here in whatever order you choose. Read more on select experiments that are both outside and in.
Exhibitons
Learn more about your fantastic body and all of its functions, learn how your senses work, explore water, experience illusions and much more in our exhibitions.