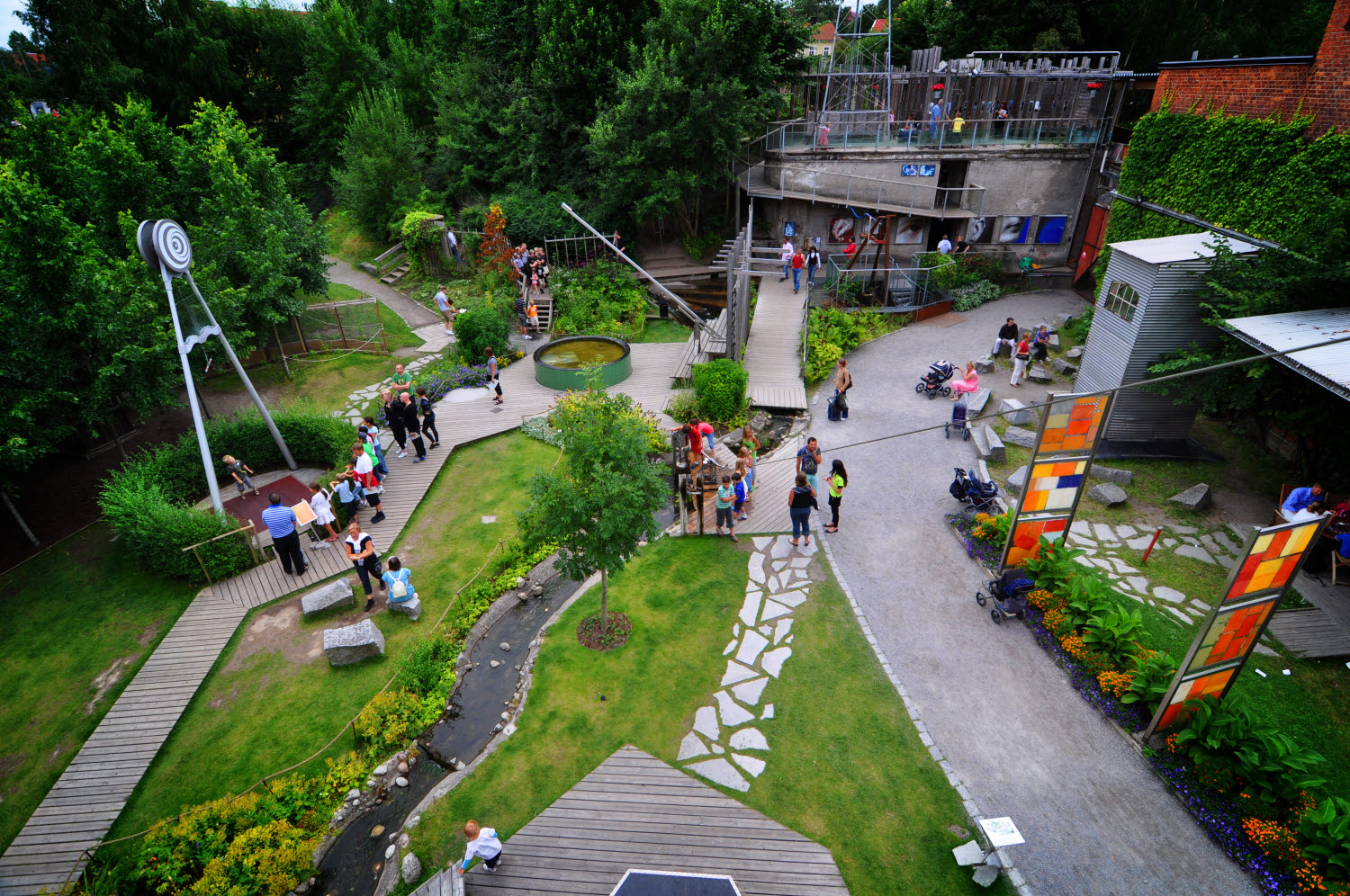 The park
We are extending the outdoor season! This year you can visit our great park until November 1. Discover the popular exhibition Dinosauria and everything else the park has to offer!
Discover Dinosauria
The adventure continues! In our temporary exhibition Dinosauria you get to explore uniquely designed dinosaurs up close. Meet the herbivore Brachiosaurus, the flying Pteranodon – and of course dinosaur superstar Tyrannosaurus Rex.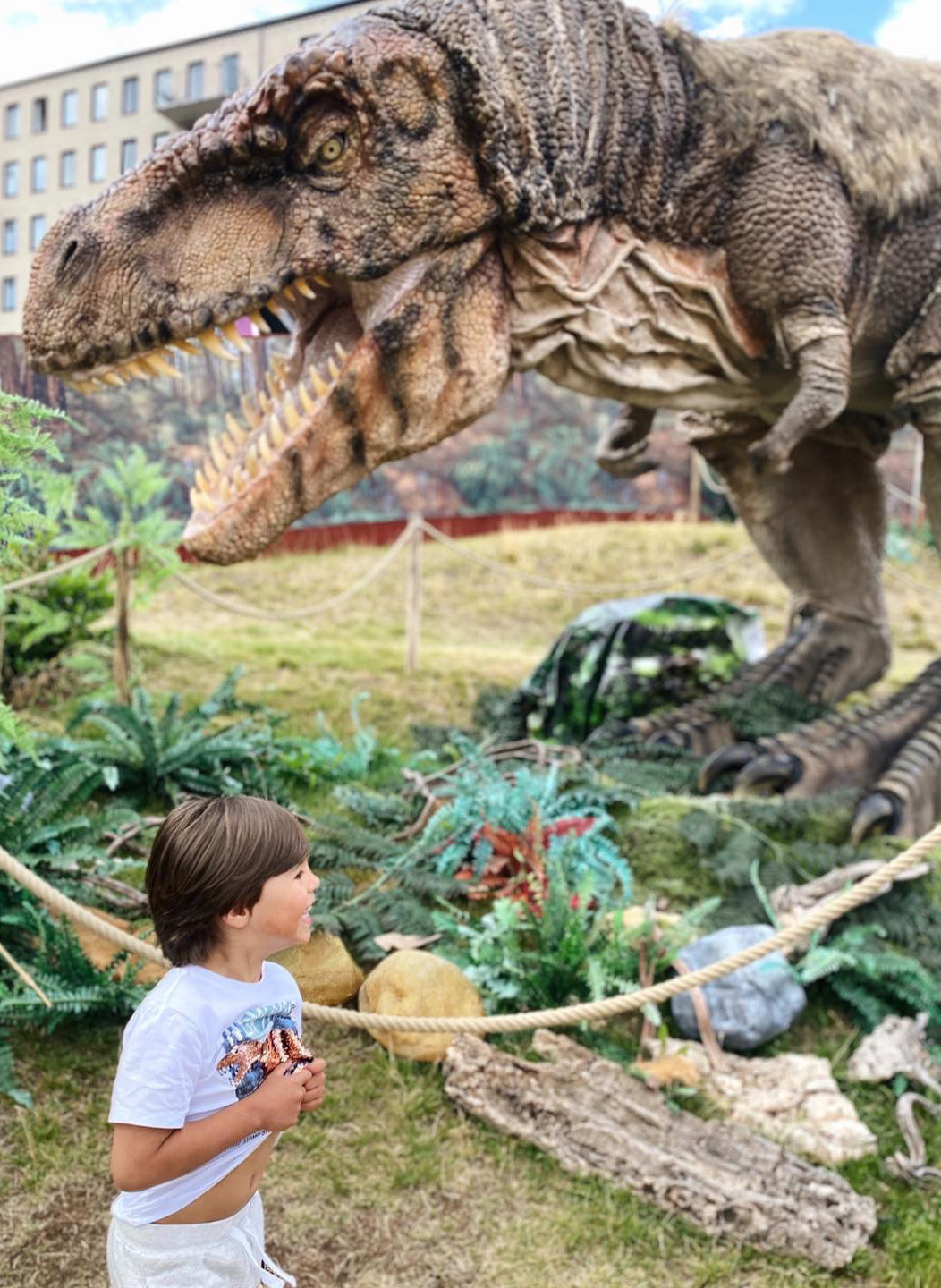 Play in the water
Our wet water experiments are fun for both children and adults! Explore surface tension, water pressure and eddy currents – but don't forget to bring an extra change of clothes in case you get a little too wet.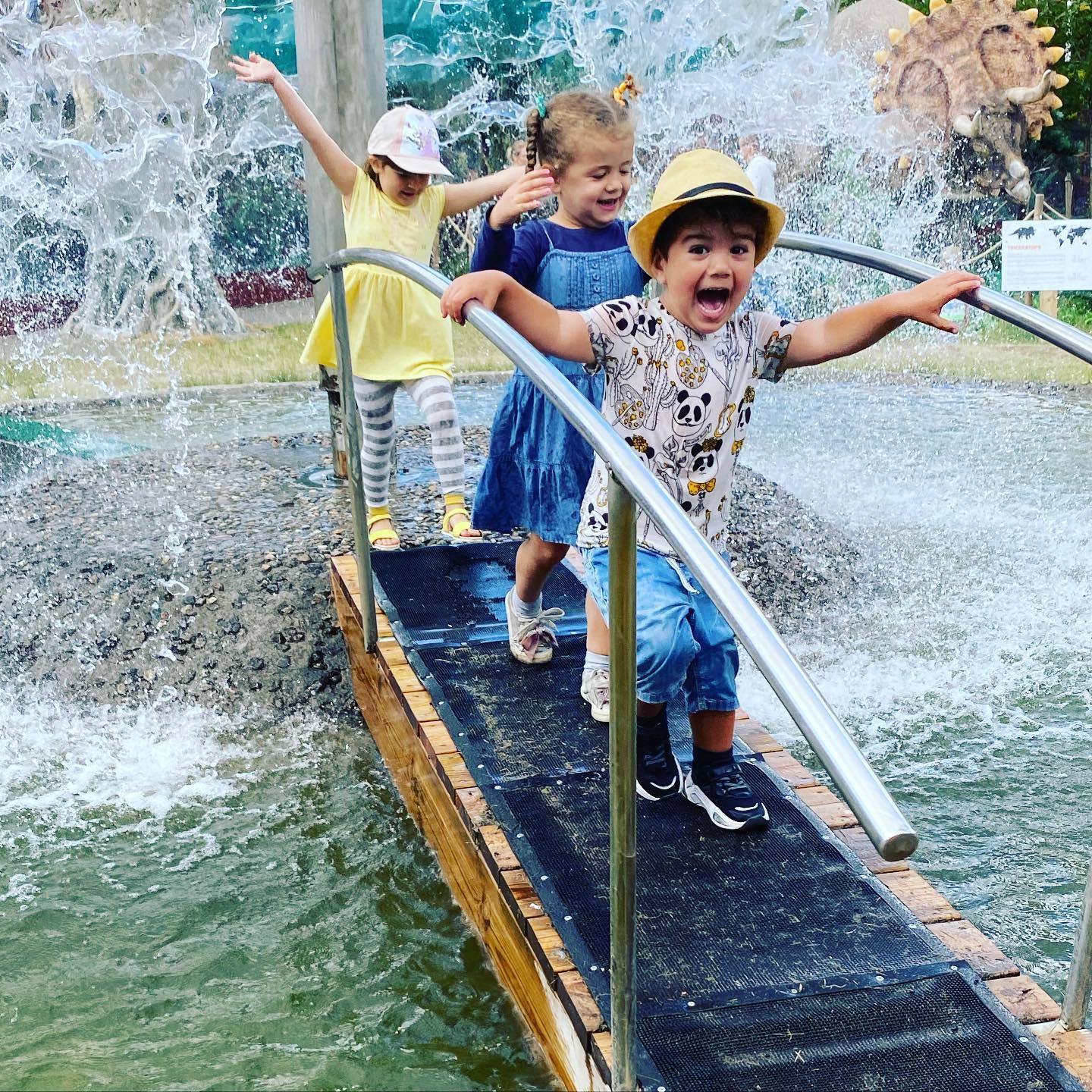 Pan for gold
After you've explored the water experiments, you might need a huge hair dryer! The wind in the experiment A storm consists of a fan which is the same type of fans used in car tunnels.
Did you know that you can pan for gold in our park? The density of the gold makes it land under sand and gravel in the water, grab a pan and see if you find any grains of gold! Or try to composing your own song on one of our creative music experiments.
Hungry?
Do you need to fill up on energy or are you craving a snack? Head over to our organic cafe! Visitors are encouraged to bring their food outside to avoid crowds on floor 2. You can also bring your own food and enjoy it in the park (just remember to throw your garbage in the bin!).
Keep in mind:
This autumn, our opening hours are Friday-Sunday 10:00-17:00. During the autumn holiday week 44, our opening hours are Monday-Sunday 10:00-17:00.
Buy your ticket before you arrive. We allow a limited number of people in the park at the time and we only accept pre-purchased tickets. You can either buy tickets for 10:00 or 13:00.
Respect the instructions and signs in the park, and keep your distance to others.
Do you feel ill? Stay at home and rest and we'll see you another day!
Read more about how Tom Tits Experiment has prepared to make your visit safe! Please note that our indoor exhibitions are temporarily closed, they will reopen on October 9!