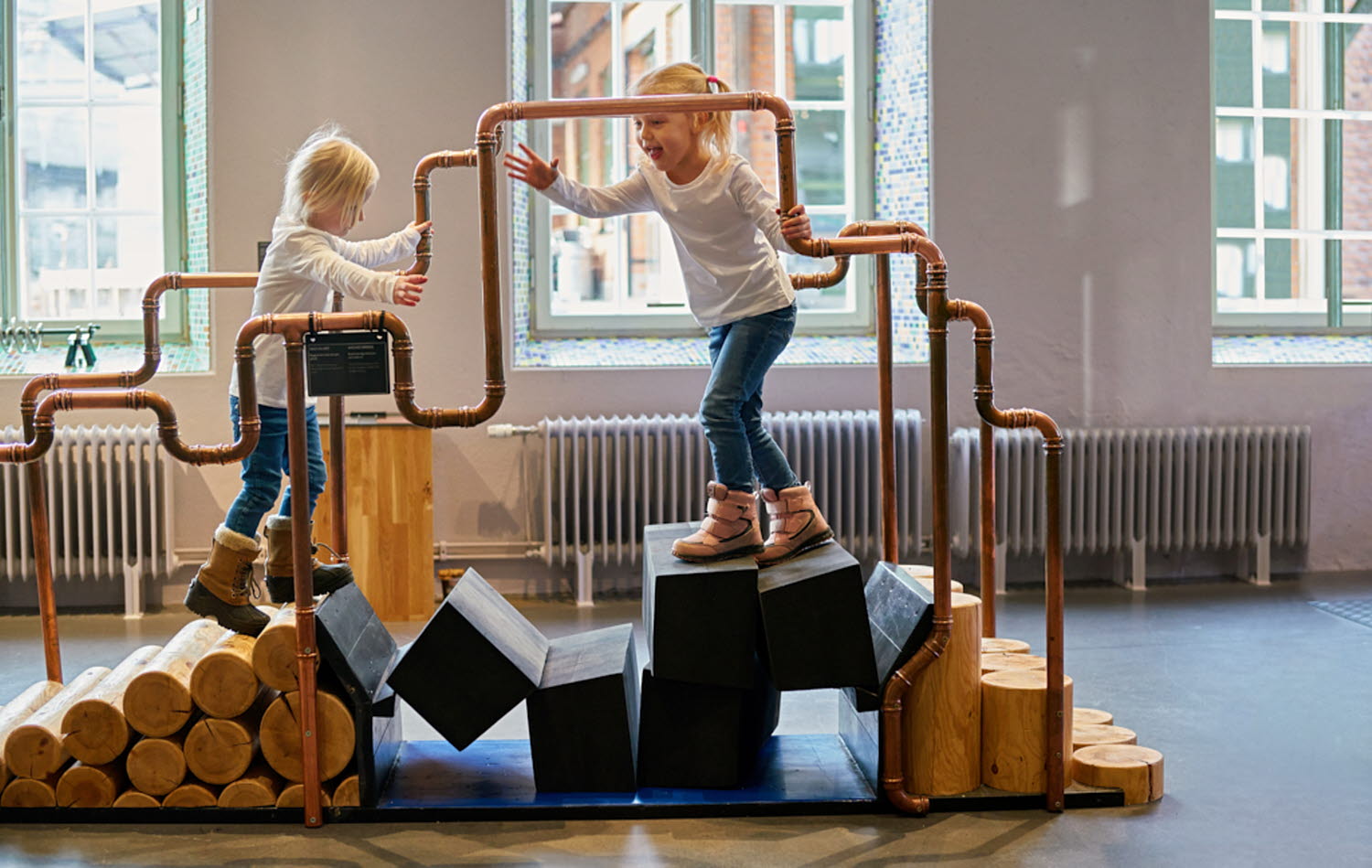 Covid-19
We are happy to welcome our visitors back to Tom Tits Experiment. We are open with caution and allow a limited number of visitors per day. 
What is open?
Our big house is open. Four floors full of experiments for children, teenagers and adults to explore! Check out our exhibitions and learn more about technology, physics, maths, geography, biology, how people work, illusions, and much more.
Our  cafe on floor 2 is open. Here you will find simple dishes, pastries, coffee and drinks.
You can also bring your own food and enjoy it in our picnic room, just remember to throw your garbage in the bin!
Our attraction Space ball.
The shop on floor 1 is open.
The storage lockers in Pelarsalen.
What is closed?
A few experiments that pose a risk of contagion, for example by being in close contact with the face, have been taken out of order or moved from the exhibition.
Keep your distance
There is a lot of space in our four-floor building! We allow a limited number of visitors per day to avoid crowds.
Where crowding or queues may occur, we help our visitors to keep at least two meters distance from each other through markings and signs.
Hygiene
Areas that are extra exposed and often in contact with hands are cleaned more frequently. Hand sanitizer is available all through the house.
To further protect both visitors and staff, plexiglass covers are placed at the cash registers.
Cash free
Tom Tits Experiment is a cash free science center. You are welcome to pay with card (except American Express) or Swish! It is safer, both for our visitors and staff.
Tickets
If you feel symtoms, please contact us on info@tomtit.se and we can help you rebook your tickets to another day or pay back the tickets.
Availability
The lift is dedicated to visitors with strollers or reduced mobility.
Good to know
We want to emphasize that visitors are responsible to keep enough distance to each other, respect guidelines and signs and be considerate both to other visitors and to our staff. These are very special times and it is our shared responsibility to protect each other against covid-19. Thank you for helping!
Tom Tits is closely following updates regarding the corona pandemic, as well as guidelines and decisions from authorities and the Swedish government. We continue our work to slow down the spread of covid-19 and are ready to make changes if required.
This information is continuously updated and written with reservation for changes. For the latest updated information from the Swedish government, visit krisinformation.se/en