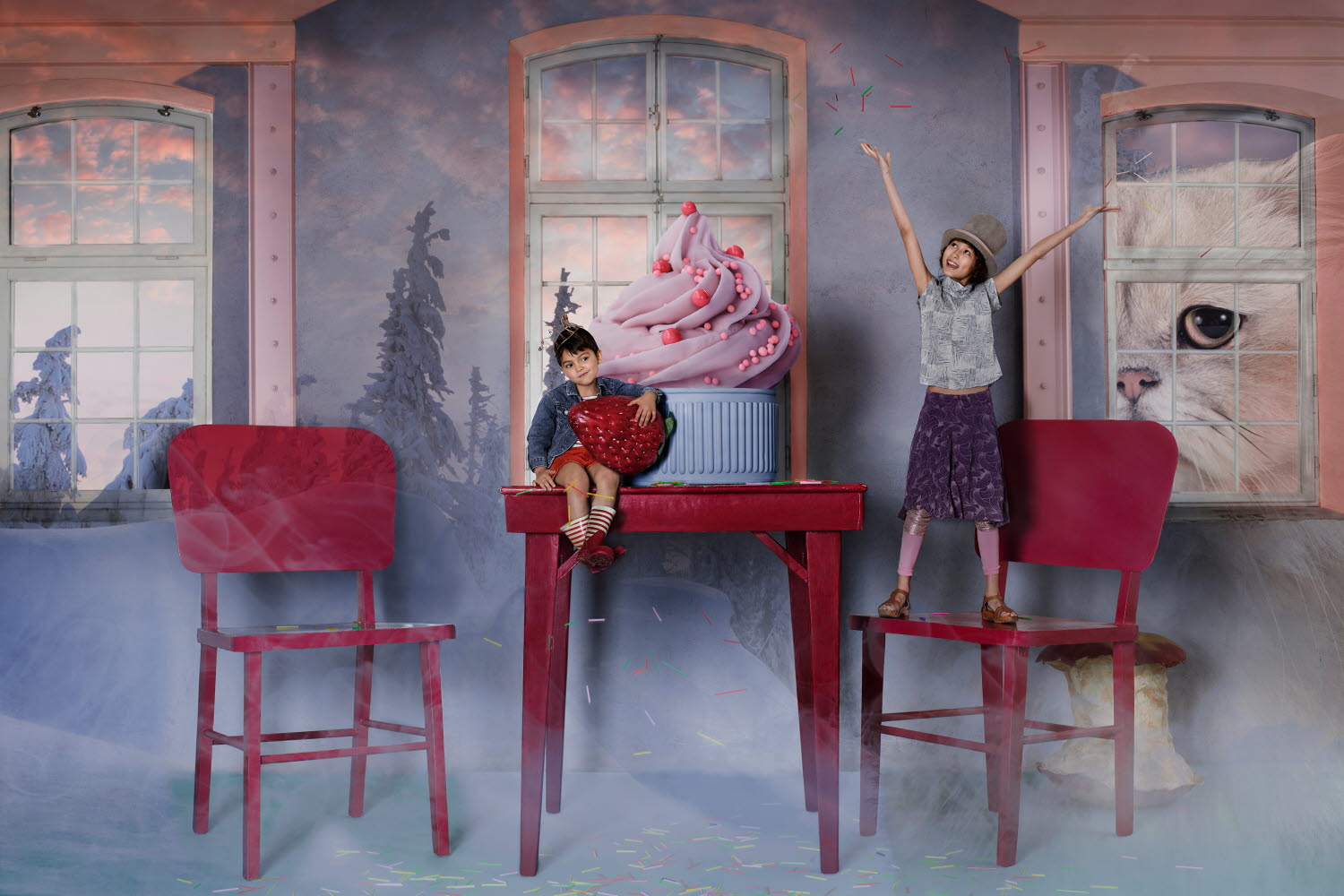 News
Tom Tits Experiment – All to yourself
Embrace the joy of discovery and create unforgettable memories as you and your colleagues, friends, or class gain VIP access to the best of what Tom Tits Experiment has to offer. For a limited time, (May 1 – June 24), you can explore all four floors of experiments and our lush park as a private group. Be among the first to test our BIG new experiment KraftVerket in the forces and motion exhibition hall. Though extra attractions (such as rides and shows) are not included in a private rental, there is a wealth of experiments for you and your colleagues, friends or students to test and test again.
Price: 4 000kr SEK including VAT for a maximum of 50 people. If the number of participants is more than 50 people, please contact bokning@tomtit.se.
Information:
Available time slots: 8:30 - 11:30 am or 12:00 – 3:00 pm
At least one adult per 10 children
Coffee, soft drinks and a limited selection of ice cream are available for purchase at the reception. The restaurant, café and ice cream bar are temporarily closed.
We adhere to the government guidelines and strive to make your visit as safe as possible. There are entrance/exit signs for each exhibition, we use screens in the receptions, disinfectant is available in all exhibitions and all areas are regularly cleaned by dedicated staff.
No lines. No waiting. Just you, your colleagues, friends or students and the best of what Tom Tits Experiment has to offer – the joy of discovery at your fingertips.  
Make a reservation!
Experiment at home with us!
Live streams on Instagram
Next live: April 28 at 18.00.
Join us for some live experimenting on social media! Once a month we go live on Facebook and Instagram and show different experiments you can try yourself at home. Do you want to watch the latest live stream, in which we experimented with water? Check out our Facebook or Instagram!
Follow us here on the website and in our social media channels for information on when we go live next!
Tips on fun home experiments
Right now, it's sadly not possible for you to come and experiment here at Tom Tits Experiment. Instead, we would like to recommend our home experiments! On our Instagram you will find a bunch of exciting experiments that you can easily try at home in the kitchen. For example, we show how to put out a candle using vacuum, and we find out if snow melts at different speed depending on how hard it's packed. You can also make meringues from chickpea spade or create unique soap bubble artwork. Educational and exciting for the whole family!
The materials we use in the experiments are things that usually can be found at home. Remember to always be accompanied by an adult when experimenting with candlelight. Good luck!

The experiment that goes on... and on... and on!
We have exciting news! This spring we will launch a new (big!) experiment in our exhibition Forces and Movement – get ready to explore the Machine.
The Machine is a several meters large thingamajig. It goes on and on and on – as long as you keep the ball moving. Work together at different stations and follow the ball's winding journey through the Machine, up and down and here and there. Can you get the ball to make its way all around the Machine?
Here, you can read more about our new Machine!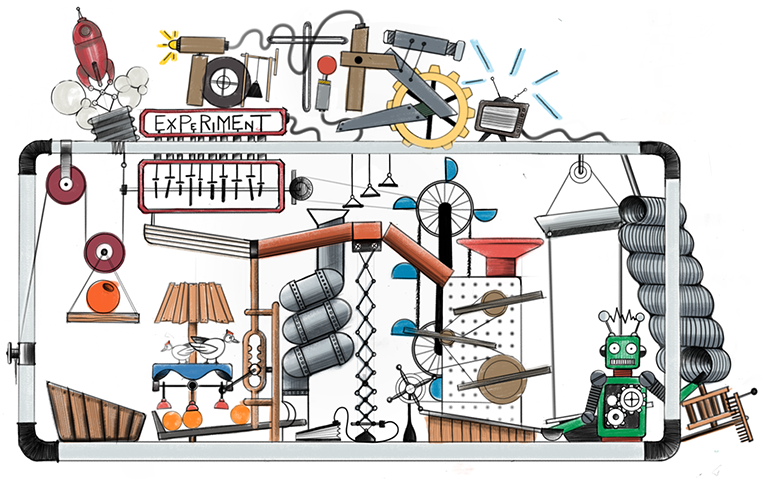 Tom Tits Experiment is temporarily closed
This last year has been very much affected by the coronavirus, in Sweden and all over the world. Tom Tits Experiment has, like many other businesses, been forced to adapt and continuously make new decisions on how to handle the situation. Due to the current restrictions and general guidelines from the Swedish government and the Public Health Agency of Sweden, Tom Tits Experiment is temporarily closed until further notice.
While we are temporarily closed, all yearly season tickets are paused. They will then be extended by the number of days we have been closed.
Tom Tits Experiment is closely following the development and the restrictions and guidelines from the government. We continue to make new decisions about the opening of our business, follow us on Facebook and Instagram and here on the website for updated information.
This is a challenging completely unique situation for us – but we persevere! We miss you and are looking forwards to welcoming you back when the situation is different. Until then, take care of each other and follow the general guidelines on the spread of infection. Together we can all help put an end to this!