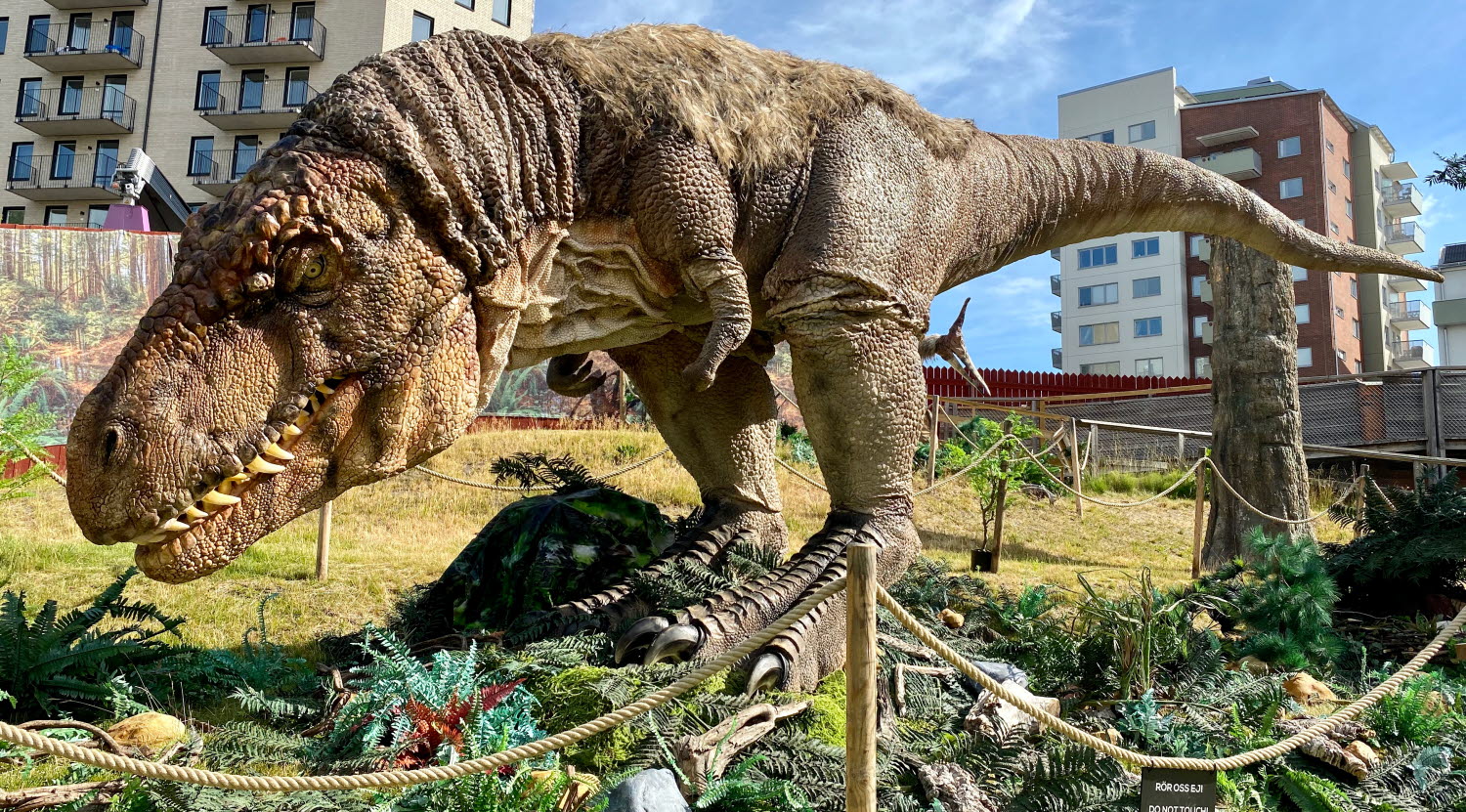 Dinosauria - an ancient adventure
Get ready for a dinosaur summer at Tom Tits Experiment. You've never seen them looking this real before!
This summer, a bunch of ancient giants visit our park – experience the new temporary exhibition Dinosauria! The exhibition is unique and has never before been shown in full. Eight different species, including young dinosaurs and eggs, will stay in our park all summer long. Meet the herbivore Brachiosaurus, the flying Pteranodon – and of course dinosaur superstar Tyrannosaurus Rex.
The dinosaurs are developed according to the latest scientific findings. Their teeth and claws are designed according to archaeological finds, their skin after fossil imprints and their movements, which are controlled by internal engines, have been programmed to resemble reptiles and birds, the dinosaurs' contemporary relatives. This means both their looks and movements are very realistic and detailed.
Join us and experience these unique and ancient giants this summer!
Read more about how Tom Tits Experiment has prepared to make your visit safe this summer!