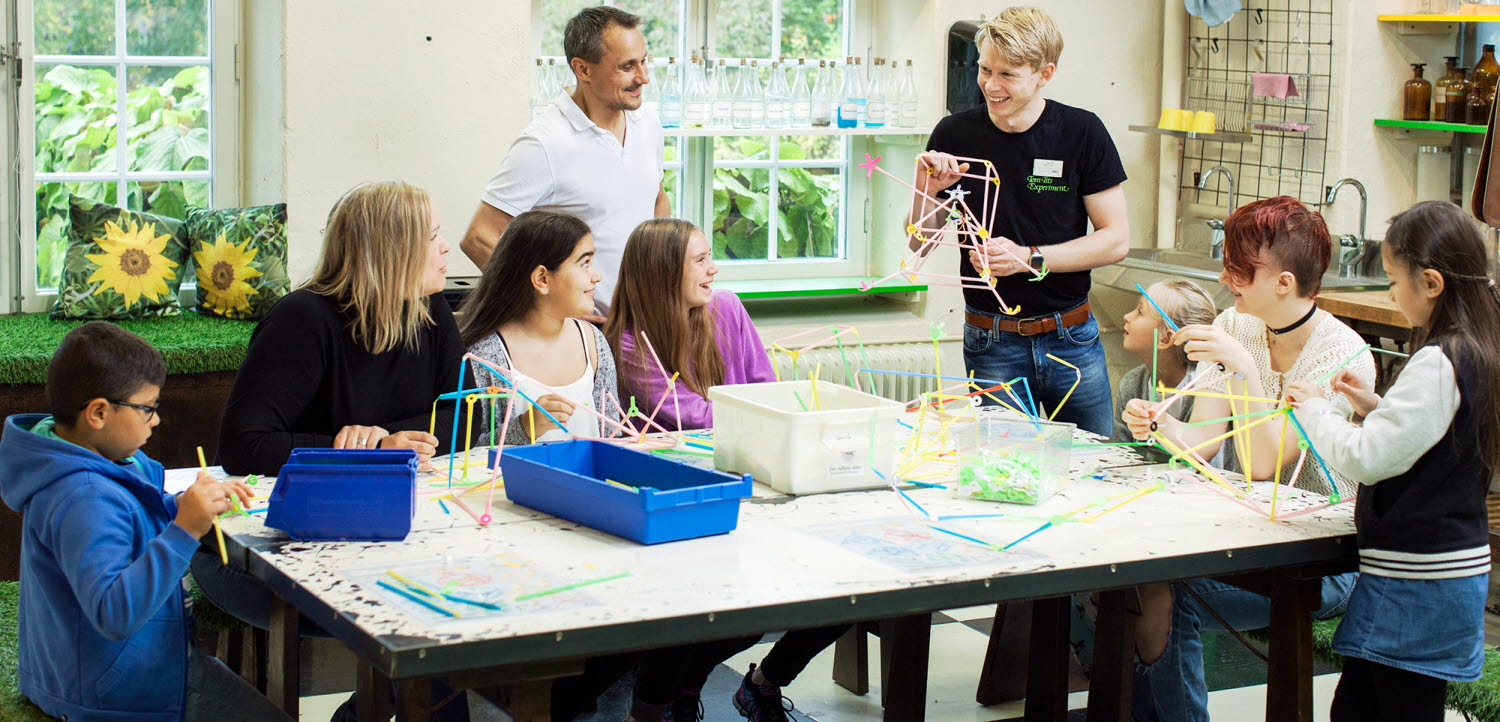 Schools booking
If you want to make a booking request in english please send a email to bokning@tomtit.se. Currently we only offer school material and program in Swedish
School visits
Soap-bubble shows are held every weekday. These shows demonstrate how bubbles mirror light, explain why they adopt certain shapes, why they are so fragile, how they behave filled with helium, in a carbon dioxide bath, etc. These shows are free of charge for anyone in the building.
An introduction for each class is included free of charge for school visits booked in advance.
Contact us for help from our teaching personnel in designing your visit.
If you have any questions about the schools programme, visits, or schools material, contact the teaching personnel at utbildning@tomtit.se.