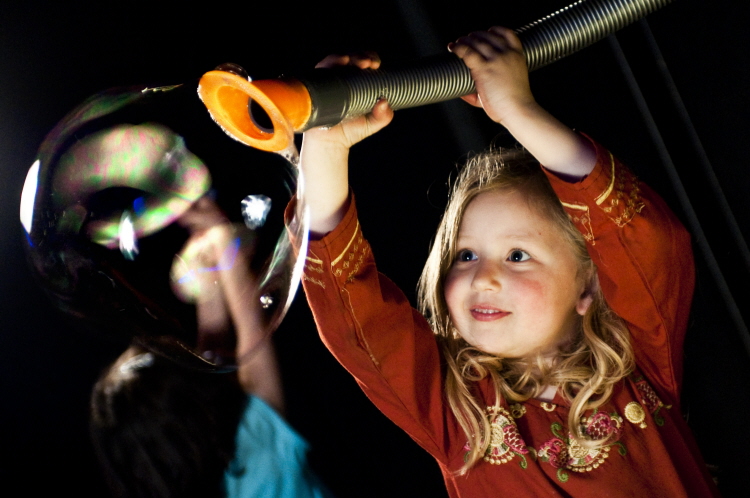 Preschools
Very young children can see and experience the shapes and colours of soap bubbles, marble races, water wheels and lots more in the period when language and motor skills are developing.
Visit without a Tom Tits guide
It is a good idea to have many adults accompany the children. It's also a good idea to visit one room at a time. Note what the children do, and ask leading questions.
"Have you seen..?"
"Which is front and which is back?"
"What can you hear?"
"Which one travels the fastest?"
"Is it always the same?"
"What happens if you put it in water?"
Price for visits booked in advance
Entry fee per pupil: SEK 120 (incl. VAT)
Entry fee per adult: SEK 120 (incl. VAT)
Between 1 September and 30 April, we have a special offer for prebooked school visits.
Entry fee per pupil: SEK 65 (incl. VAT)
Entry fee for teachers: SEK 0
Conditions: visits booked in advance. If such visits are paid in cash, payment must take place for the complete group at the same time.