News
Don´t miss out on all the new things we have going on in our house. such as holiday activities or a new exhibition. We have many activities for both children and adults.
Renovations on Floor 4
In the same way as our bodies change as we get older, the exhibition of the body on Floor 4 needs to be changed. Therefore, this autumn Floor 4 will be closed off (apart from the slide) so we can do renovations. The new exhibition will be ready in February 2019.
The experiments on Floor 4 will be moved to other places in the building, for instance, to Helt Sinnes on Floor 2.
Most Child-friendly Museum of 2018
We are very proud and happy to have been designated "Stockholm residents' favourite museum" in the category "Most child-friendly museum"! Moreover, we hold 3rd place in the "Best exhibition" category and 3rd place in "Stockholm residents' favourite museum". We would like to thank Evimetrix who conducted the survey and also say thank you to all the Stockholm residents who took part in it.
If you would like to know more about the survey, click here.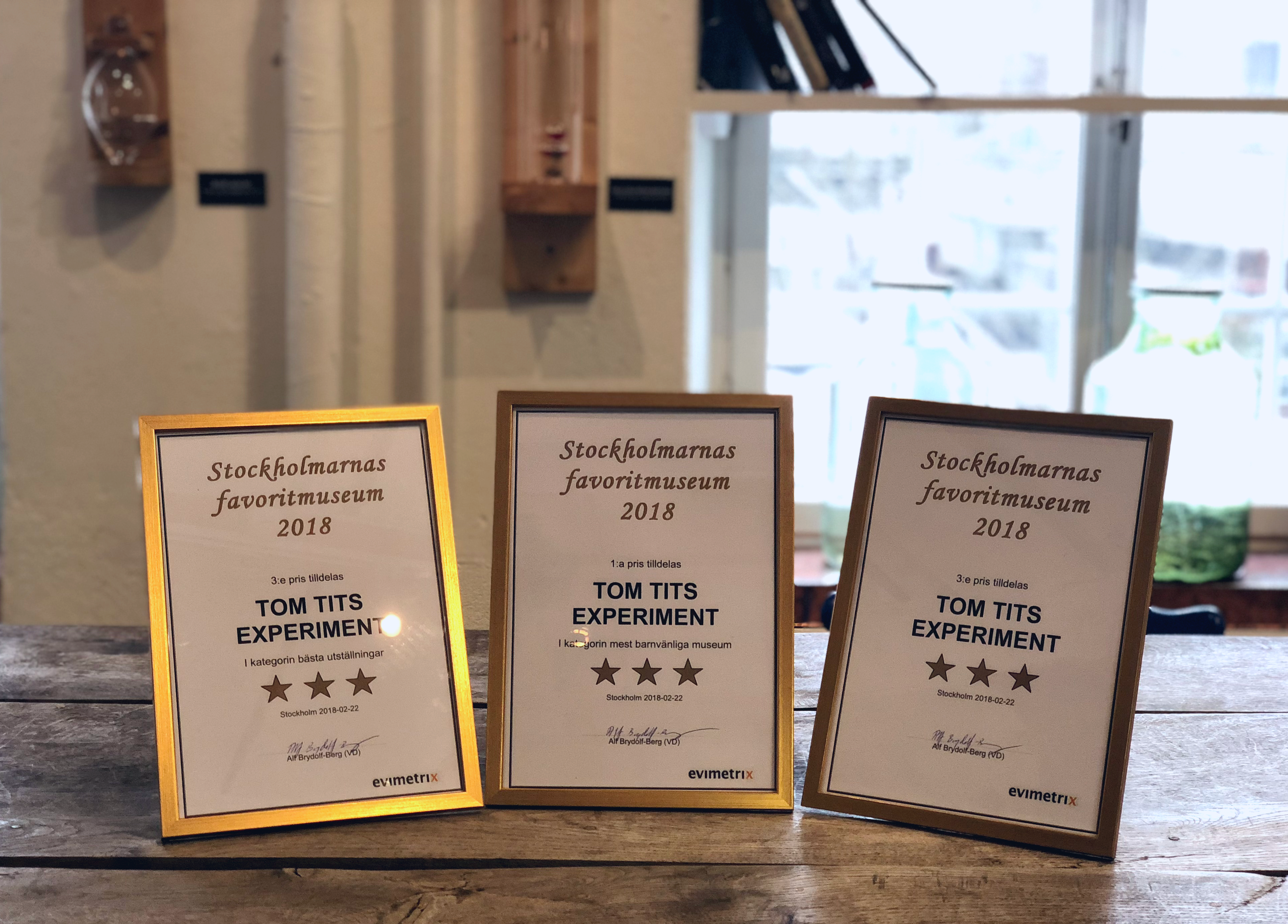 Children of Single Mothers
Tom Tits Experiment are proud to be a collaboration partner of Fryshuset's project "Barn till Ensamma Mammor" (Children of Single Mothers). From the perspective of promoting health and wellbeing, the aim of this project is to create great childhood memories and experiences. "Barn till Ensamma Mammor" strives to support children living with their single mothers in a situation of economic and/or social vulnerability. In practice, this means the project organises regular meetings, activities, holiday activities and courses for its members which are free of charge. If you would like to take part in their meetings, or if you want to support the project, more information is available on their website.