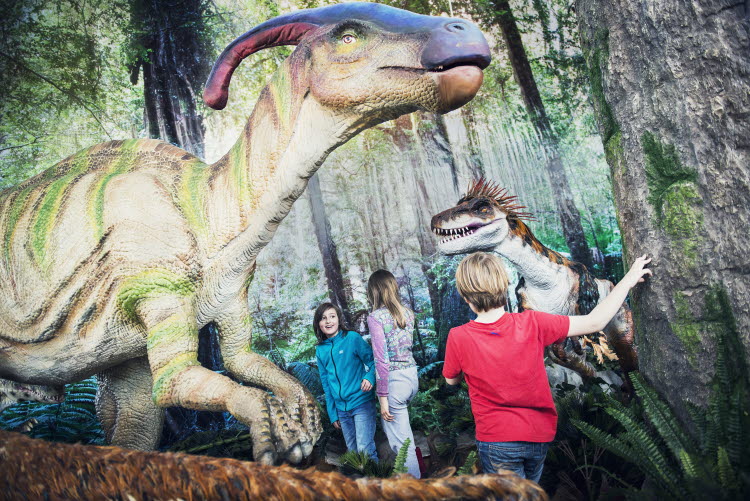 Dinosaur Summer
This summer our park will be taken over by dinosaurs. Come and experience dinosaurs like you've never seen them before, almost as if you had travelled back in time 65 million years.
Meet dinosaurs
Are you curious about dinosaurs but don't have a time machine? Dinosaurs died out 65 million years ago. If you want to meet a dinosaur today, their closest relatives are birds. On the other hand, if you want to see what a dinosaur looked like and how it moved around, you can come to Tom Tits Experiment this summer.
A park full of dinosaurs
From 28 April until 28 August, the park will be filled with 18 full-size dinosaur models, which also make sounds and move. One of the dinosaurs measures 14 metres and five of the dinosaurs weigh a tonne.