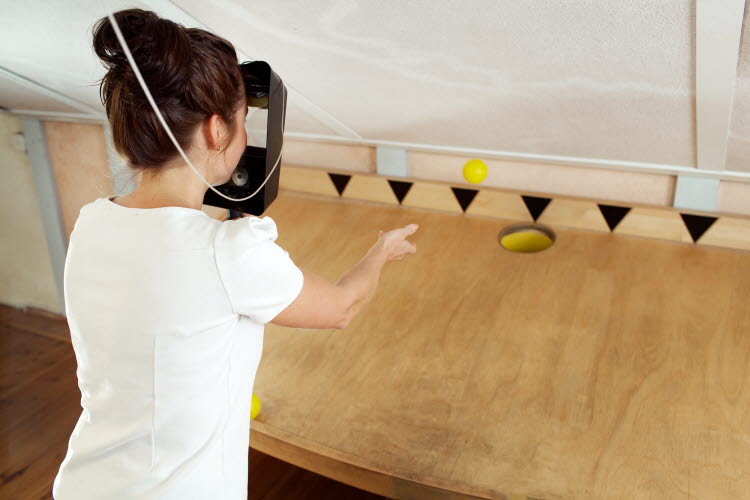 Activities
It can be difficult to weld together a group of people. We know that it gets easier if you do it with laughter and relaxed participants. All our activities are based on using our experiments.
Experiments in competition
-Large (10 experiments) approximately 1.5 hours
-Small (5 experiments) approximately 45 minutes
Which team performs the experiments in the best way? Which team gets the highest points in the various experiments? What you need here are a loud voice, good navigation skills, and good teamwork.
Knowledge hunt
There's treasure to be found in our large brick building! To find it, you and your team members must collect letters to discover the password. The teams compete against each other in physical prowess, puzzle-solving and speed. Are you prepared to wake your wacky brain?
Building team spirit
An activity in Makerspace together with a brief guided tour, one experiment on each floor.
In our creative workshop Makerspace we offer special challenges and tasks. It may be a case of combining experience to produce a new idea, finding an unexpected solution to a problem, or seeing things from a different angle. Here you can develop creativity and the ability to think in new ways. After being assigned to teams, each team receives a bag of materials. Within a limited time, your task is to use the content of the bag to create something that can move across the floor and leave a trail.
Guided tours
Take a guided tour through the exhibits at Tom Tits Experiment and get to know the experiments. We stop and examine in depth a couple of the experiments on each floor. Together, we examine in more detail some scientific phenomena. Maximum group size: 15 people.
Come and join a tour filled with curiosity and "Aha" experiences!
Suitable for groups of adults.
The tour takes approximately 50 minutes.
Price: SEK 2,250 + VAT per group (maximum 15 people), in addition to normal entry fee.
Make an enquiry and place a booking.
Contact Sofie Gazso at sofie.gazso@tomtit.se or telephone 08-5502 3024 for more information or to book a tour.