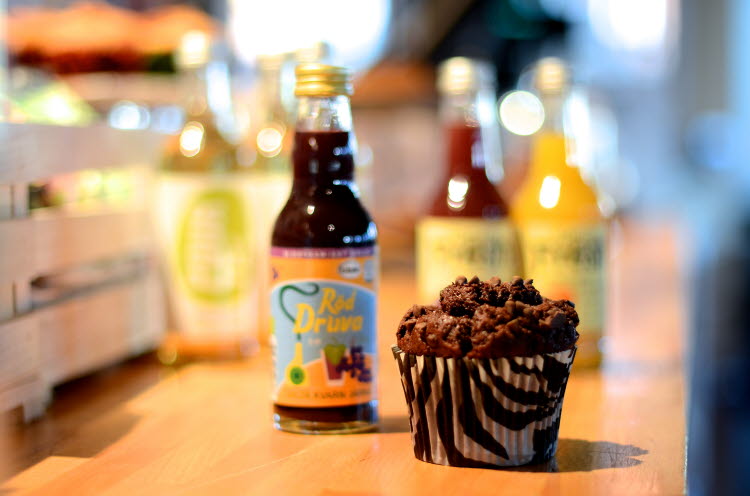 Café
The café serves salad, soup, hot dogs and sourdough sandwiches. The ingredients are based on seasonal vegetables, root vegetables that the café and restaurant purchases.
We serve juices, smoothies, tea, coffee, pastries and homemade banana scones with cream cheese and jam.
In the café you also have the option to buy bars, nuts, baby food, chocolates, tea, chips and candy.
We strive to serve our guests only organic and sustainably produced food.